Bon Giovanni
Restaurant with your host Sam Mussa.
Information

Open for Lunch, Dinner, and Private party available.



201-825-1111
Fax 201-825-8881

61 E Main St,
Ramsey, N.J. 06446
Welcome to our website!
Bon Giovanni have been serving New Jersey for over 2 years bringing Italy's most famous recipes to our tables in a unique way. We are innovating the traditional Italian cuisine by adding a new flavor to it. We are adding a brazilian touch to our menu from entrees to pastas and desserts. Bon Giovanni does it all by preparing foods from scratch daily, using only the freshest and highest quality ingredients, no preservatives or MSG added. Taste always comes from freshness, with that in mind we add a professional staff with a warm informal attitude, italian- style, serving in a cozy and romantic enviroment in order to satisfy you to the limit. We welcome and encourage the whole family to dine at Bon Giovanni. Vediamo Presto. Buon Appetito.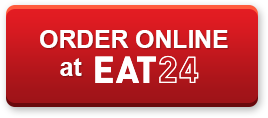 Some Dishes we server